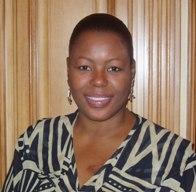 Citiwide Mobile Notaries
As a Mobile Notary Public and Certified Loan Signing Agent, Katherine provides notary and loan signing services at the location of your choice, at your convenience. Having a Notary come to you to sign and notarize your documents is the best way to go!

Her commitment to you is to provide the best customer service possible. Katherine also specialize in services for high-profile figures and celebrities, with confidentiality and respect for privacy, as is for everyone.


The following Mobile Notary services are provided throughout Los Angeles County:


As a Notary Public, I am available to notarize many documents, such as:

Estate Planning - Trusts, POAs, etc. (Wills if prepared by an attorney)
Wealth Management / Financial / Insurance Documents
Real Estate Documents
Loans - Refinances, Purchases, HELOCs, Ship Mortgages
Construction - Waivers, Claims, Releases Upon Payment
Deeds - Quitclaim Deed, Grant Deed, Deed of Trust & others
Powers of Attorney & Certified Copies of Powers of Attorney
Adoption - medical, employer verification, background, etc.
Divorce / Settlement Agreements / Pre-nuptial Agreements
Permission to Travel; Passport Applications for Minors
And many, many more, as needed.

As a Certified Notary Loan Signing Agent, I provide the following services:

Meet with borrowers at convenient location of their choice
Experience & knowledge to identify loan documents for Borrowers
Obtain all signatures, initials and completion of documents
Notarize documents as required (Acknowledgments and Jurats)
Ability to print e-docs (Laser Printer)
Pick-up and Delivery of Loan Documents in a timely manner