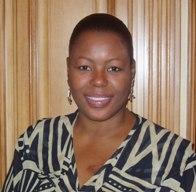 Experience and Expertise

With over 15 years experience in Real Estate,Katherine has a wide array of successes on behalf of her clients. It's her " Fiduciary responsibility" in
educating and guiding clients throughout thepurchase and sales process that has been the reason for her success.
With hundreds of Real Estate transactions to her credit and millions in sales, she continues to be involved from start to finish and utilizes goodjudgment, outstanding negotiations and consistent follow-through in making sure transactions are seamless.
Katherine has an eye for detail and design, which has proven to be an asset to her clients. She knows how to stage a home to maximize its space and buying potential. Staging and repositioning furniture is
another service Katherine provides to her clients.


Professional, Experienced and Caring
A leader in the industry, Katherine has served on the Keller Williams Agent Leadership Council. Katherine has mentored new agents and exemplifies the highest standards in business practices, ethics and communication to empower others.
She has received many accolades throughout the years, including New Agent of the Year, Million Dollar Club Designation and Top Sales Partner of the month. Also, Katherine carries the designation GRI,
graduate of the Real Estate Institute. This institute provides cutting edge knowledge and training to realtors.
Katherine is a Realtor and a member of the National Association of Realtors (NAR), the Beverly Hills Board of
Realtors and the California Association of Realtors (CAR). She also carries the designation NSA, Notary Signing Agent which is a proven asset to clients. She is a member of the National Notary Association.
Katherine is the leader of "Sisters United" an organization that focuses on helping women resolve their issues.